Oral IQ is proud to be a sponsor of laser education and dental/medical community globally
Which PBM device is most suitable for you?
PBM Pro (Teal) is suitable and recommended for treating:
● TMJ and oro-facial pain
● Prevents and reduces acne outburst
● Amplifies antimicrobial effect, prevents post-op infection
● Temporary pain relief of large muscle groups and joints
● Promotes circulation and reduces swelling and inflammation
● Nerve regeneration
● Collagen production
● Enhances efficacy in tooth whitening
PBM Light + (Blue) is suitable and recommended for treating:
● TMJ and Oro-facial pain
● Larger muscles groups
● Osteoarthritis
● Inflamed, complex joint and ligament structures
● Damaged bone and nerve tissue
● Neuropathy
● Carpal tunnel syndrome
● Sports injuries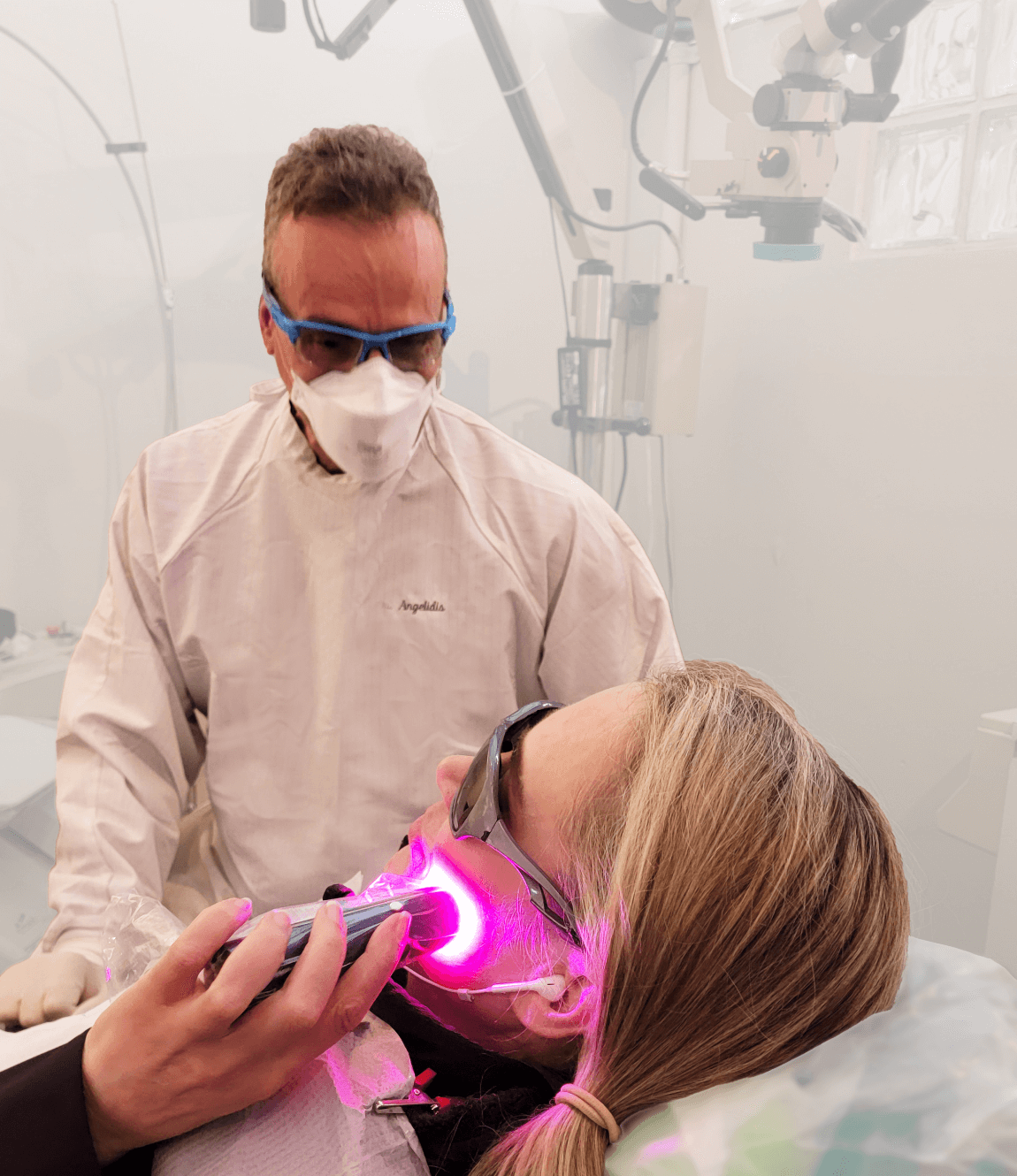 A Red Light Therapy
Device For Clinical
Setting And Home Use

Extend the benefits of PhotoBioModulation therapy from clinical settings into the home

Small, compact, portable and safe design with
rechargeable USB batteries makes PBM Lights easy
and convenient to use

All of the same PBMT benefits in a sleek, pocketable anodized aluminum casing and stainless-steel design

PBM Light triggers a cascade of cellular activity,
energizing cells resulting which leads to pain relief,
reduces inflammation and promotes wound healing
The science of PBM (PhotoBioModulation)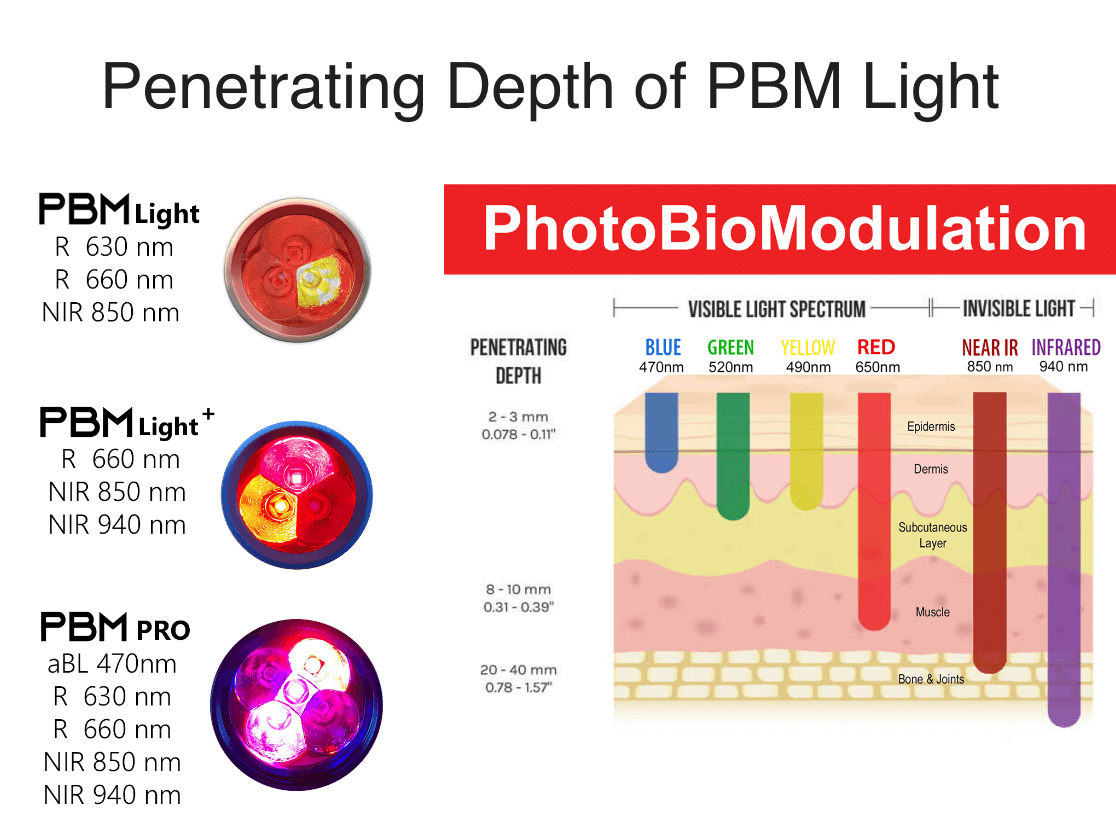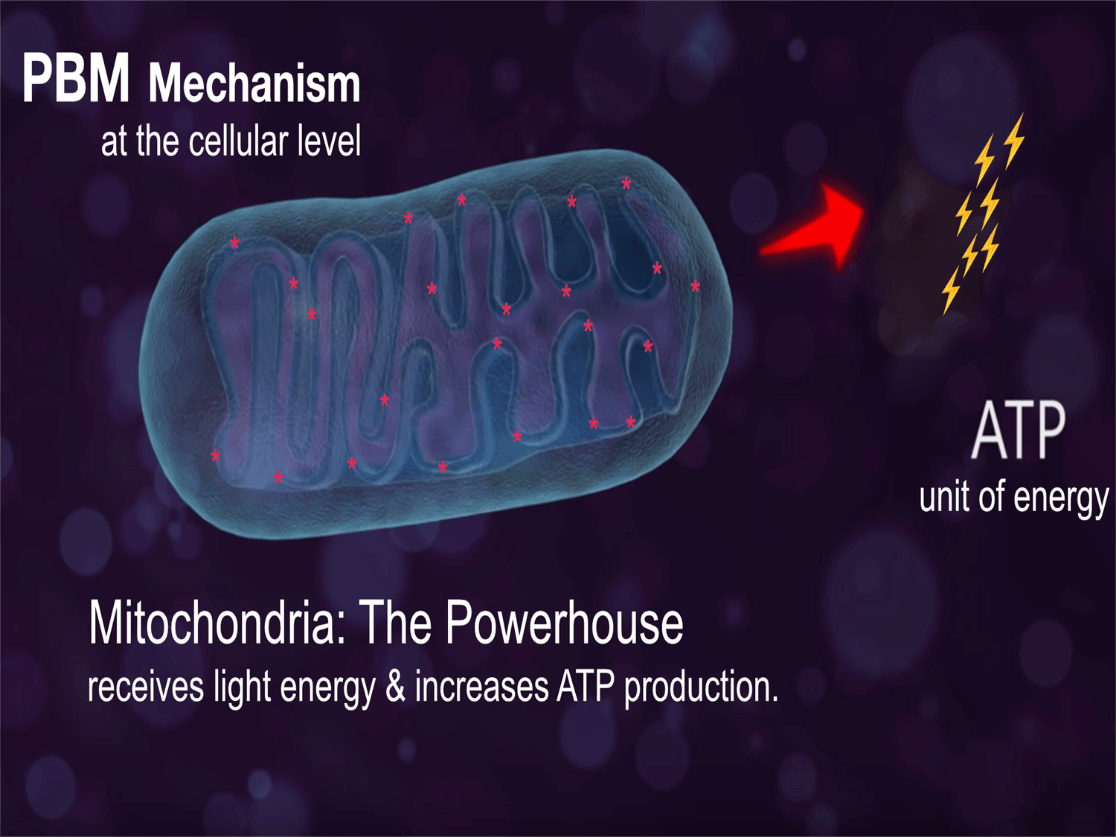 Why PBM light
therapy is beneficial?
PBM (Photo-bio-modulation) is a term used for light that induces beneficial biological responses such as pain relief, anti-inflammation, wound healing and tissue repair in the body. Low Level Laser Therapy (LLLT) was since the 60's known to produce the desired effects of PBM in patients through laser application.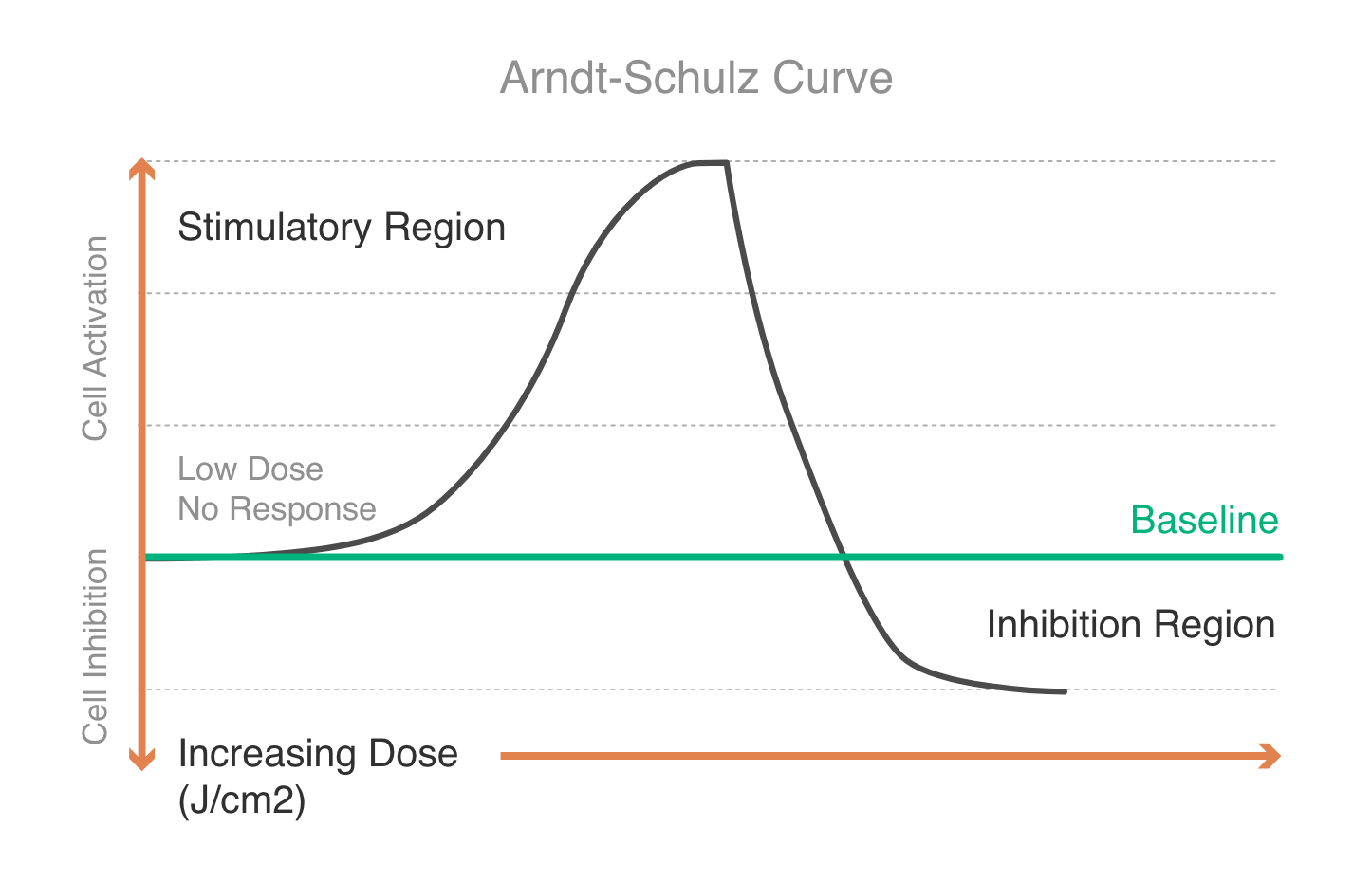 The Arndt
Schulz curve
The Arndt Schulz curve postulates that the physiological response from applying PBM will be as follows: "Adequate energy leads to bio-stimulation e.g. promotes healing, while excessive energy contributes to bio-inhibition which results in pain reduction". PBM Pro delivers approximately 4 joules per cm squared per 3 min. treatment cycle, while PBM Lights deliver approximately 6 Joules per cm squared per 5 min treatment cycle.
PBM Value package contains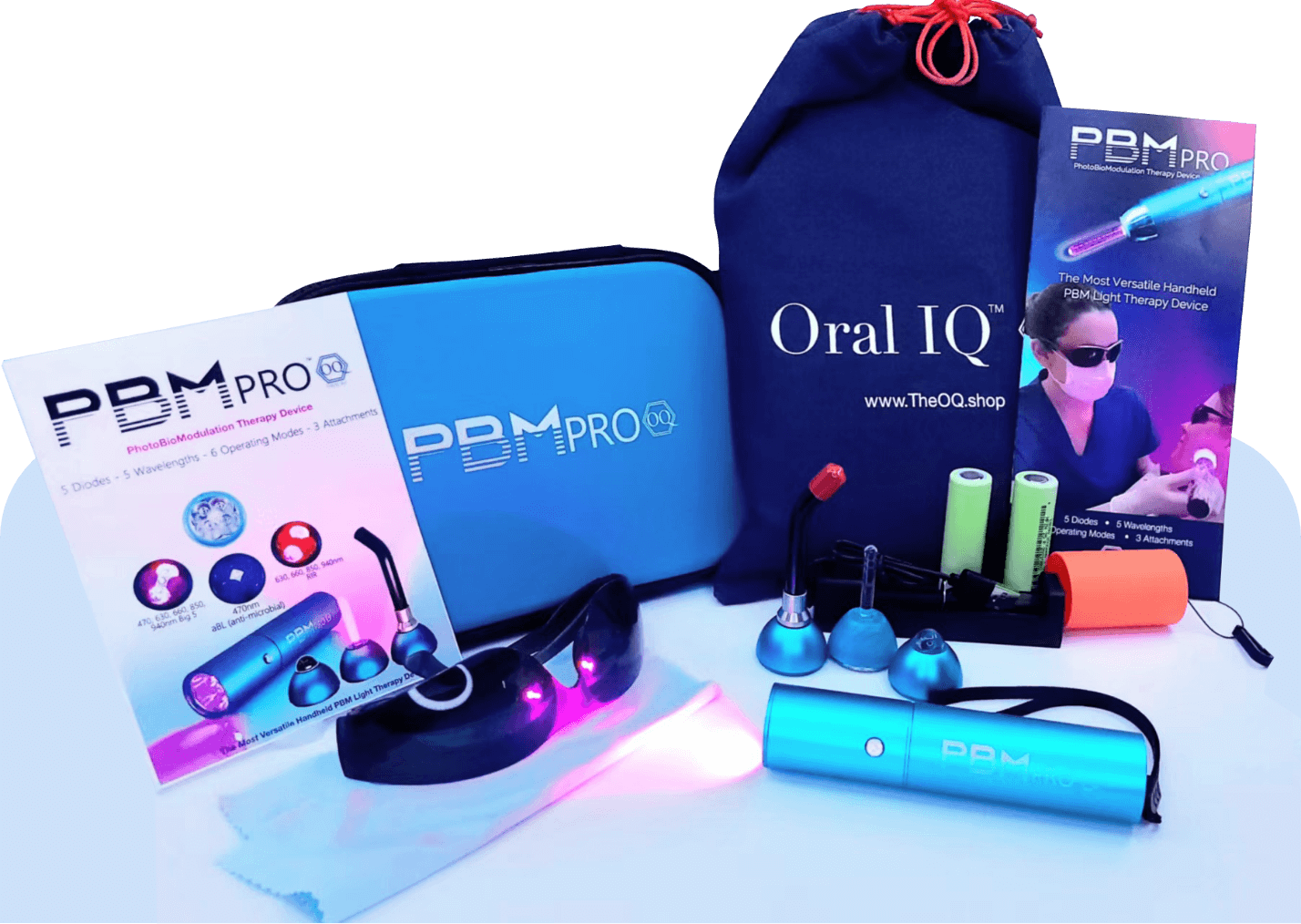 Purchase of PBMPRO includes:
1 PBM device
1 pair of protective eye-wear
2 Lithium Ion rechargeable batteries (same as Tesla)
1 charger
1 carrying bag
1 storage case
1 sleeve
1 user manual
1 brochure
Exclusive access to additional
resources on PBMTPRO.COM!
Oral IQs PBM light devices are patent-pending and have been registered with the FDA as a Class-2 light therapy device for temporary pain relief, medical device cate gory K-100213 and is certified ANSI Class 3B (<500mW) as non-surgical procedure safe for home use. Scientific articles are available in our research-library for your references on PBMTPRO.Com an TheOQ.Shop.
PBMPROs unique operating modes and innovative design with 3 specific attachments offers the most efficient application and therapeutic benefit. PBMPRO enhances the patient experience and treatment outcome.
Oral IQs PBMPRO allows you to provide the most versatile and valuable PBM therapy at an affordable price.
Attachments & Applications
Only PBM Pro comes with three attachments: ball, rod, and wand.
Each attachment is designed to optimize energy delivery for different clinical applications.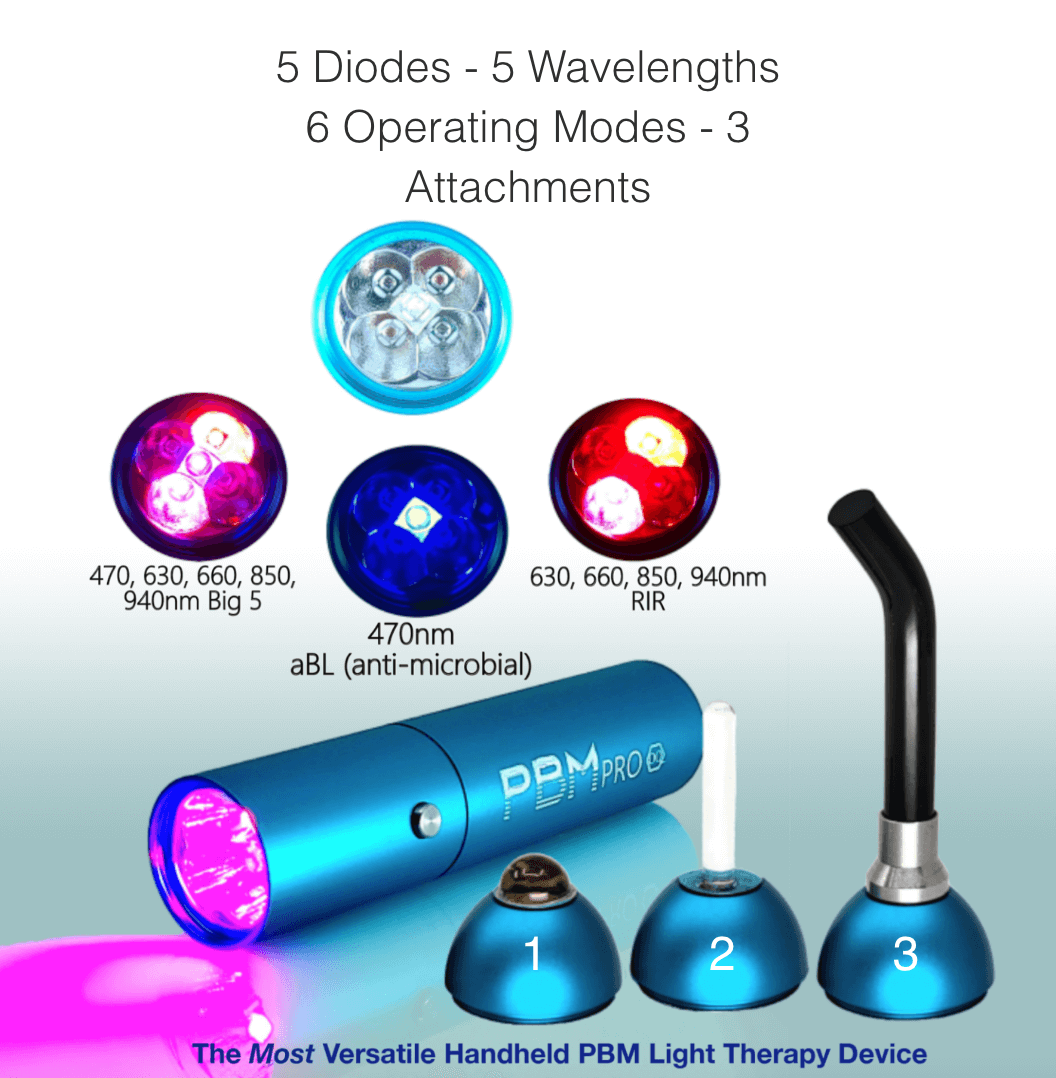 1. Ball Attachment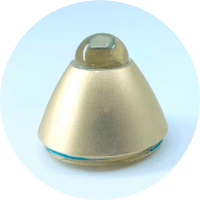 Ideal for treating bodily pain, focused and efficient maneuvering over muscles, joints and acupoints. Great for TMJ relief, orof-facial pain, muscle recovery and meridian point activation.
2. Rod Attachment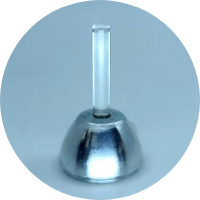 Convenient for reaching into tight corners of the mouth (oral cavity) and nasal pathway. Great for treating mouth sores, dry mouth (xerostomia), oral mucositis, rhinitis, sinusitis and in combination with auricular acupuncture.
3. Wand Attachment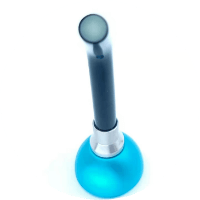 Curved for easy access, coated for efficent optic reflective material and can efficiently transmit light. Wonderful for intra-oral dental application, treating teeth, directly at the surgical site and injection site.
Application areas of PBM Pro with and without attachments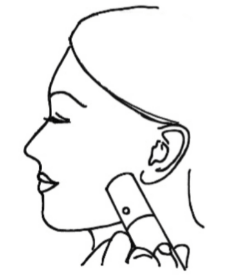 Oral & Facial TMJ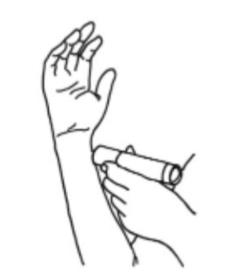 Wrist Hand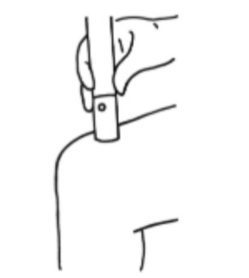 Knee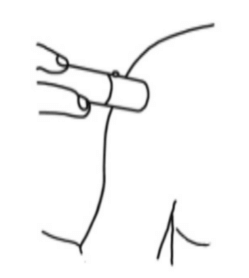 Shoulder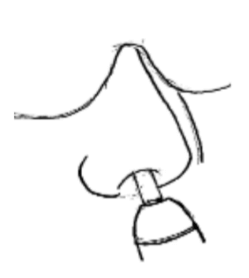 Nasal Application With Rod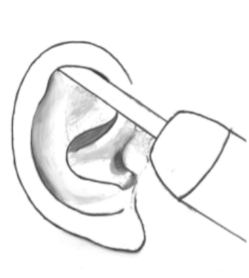 Auricular Application With Rod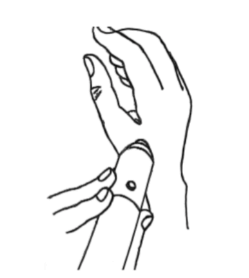 Li4 Meridian Application With Ball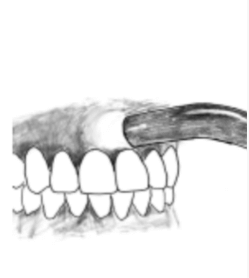 Dental Application With Wand
Learn The Science Behind PBM Light
PBM Light delivers red and IR light therapy to any part of the body, triggering a cascade of cellular activity to increase cellular efficiency, promoting tissue healing and reducing pain and tenderness.
A dentist introduces PBM Light + Blue to a young patient, Jake. He feels good about using it during his dental visit.
Become a Oral IQ
brand ambassador with PBMT
Become a PBMT partner today and enjoy the benefits of recommending PBM to all your friends, patients and colleagues!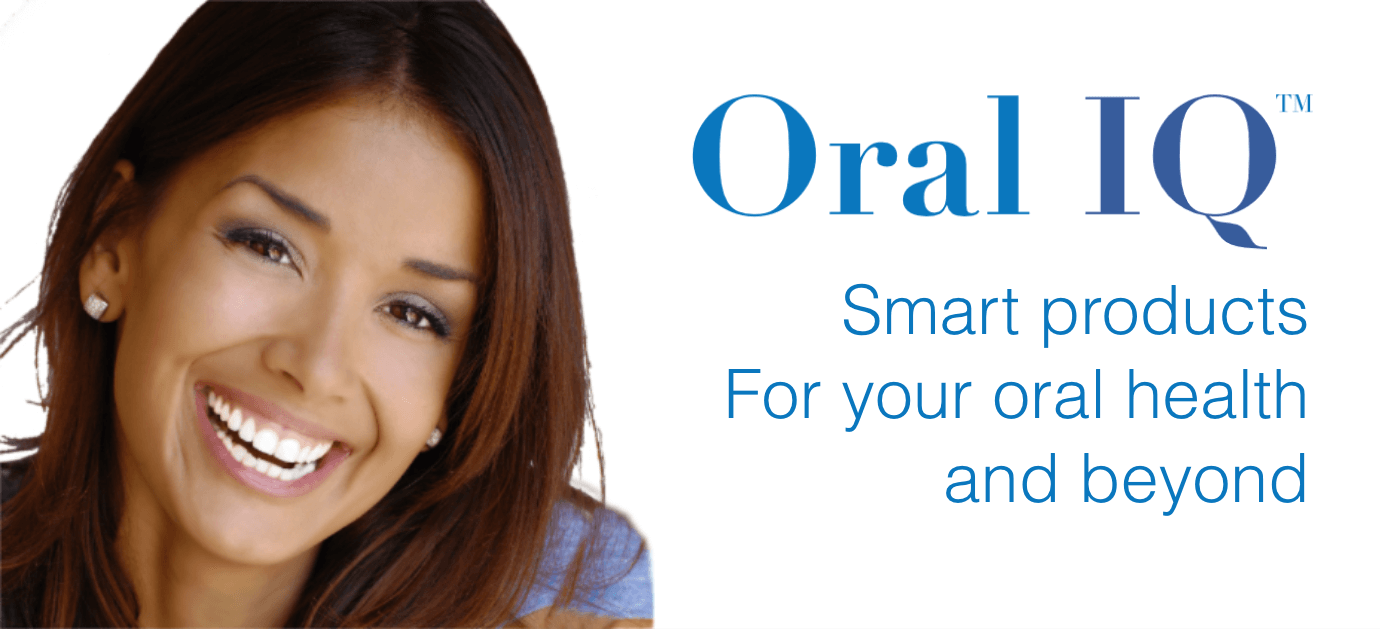 Become a PBMT partner and receive rewarding benefit as an afilliate partner by calling Hans KR. Skjorshammer (818-925-4497) or email [email protected]

Benefit:
✦ 100 % Free
✦ Get paid every month
✦ No inventory
✦ High revenue share 15-20%